As you might have read my review of Revolut Metal you probably know that I'm a big fan of cashback credit cards. I've used my Revolut Metal card on a daily basis and thanks to Google Pay I even left my wallet at home on several occasions during the last 3 years or so.
But there's something new, something much better available now! With up to 8% cashback!
A new challenger appears!
I've met an old school friend at the end of September (funnily enough the same guy that introduced me to Revolut back in 2018) and I've noticed that he had a fancy blue metal card. I joked around about why he's not using Google Pay nowadays and then he revealed it to me. It was a Crypto.com Ruby Visa Credit Card with 3% cashback on all purchases.
I was confused those are cashback rates we europeans can only dream about. Revolut Metal hands out a measly 0.1% cashback within Europe and 1% outside of Europe even with a monthly limit of 15.99 CHF.
So he told me about the crypto.com credit card. The concept is simple, you buy their token CRO, then stake (lock away) them for 180 days and get those cashback rates in CRO tokens. You get your stake back including a 10% (well up to 12%) staking interest after those 180 days. The interest payments are paid weekly (some 12 CHF for my stake of 3500 EUR).
Cashback tiers
Pictures say more than thousand words:
So you can besides the juicy cashback there's also some reimbursement for different services. I'm on the Royal Indigo tier and therefore get up to 12.99 USD back for the Netflix account and similiar amounts for Spotify. The downside here is that Netflix & Spotify prices even for the base accounts are lower than the maximum reimbursement. There's also free airport lounge access with LoungeKey (which I will probably test next week).
Here again the cashback tiers in a nice table:
| | | |
| --- | --- | --- |
| Tier Name | Staking amount | Cashback |
| Midnight Blue | 0 EUR | 1% |
| Ruby Steel | 350 EUR | 2% |
| Royal Indigo & Jade Green | 3'500 EUR | 3% |
| Frosted Rose Gold & Icy White | 35'000 EUR | 5% |
| Obsidian | 350'000 EUR | 8% |
Cashback tiers
As mentioned I've opted for the Royal Indigo tier with 3% cashback.
Signing up & first use
I've downloaded the app & happily used my friends referral code which gave me and him 25 USD in CRO tokens as a bonus. You can use this link and my code "xjg7m4kxyk" if you'd also like to profit from a 25 USD sign-up bonus.
The first few steps in the app are the general KYC steps, you upload some ID document and some utility bill and after a few hours you should be good to go.
So here started my first misunderstanding, you don't have to wait 180 days for the cashback to become active but instead you can directly get the card tier that you like with all the benefits. So I've bought 3'500 EUR worth of CRO (more on the CHF -> EUR conversion later) and then staked them for the Royal Indigo level. You will immediately receive a virtual credit card that you can use. However I recommend to order the physical card right away. Please be aware that the expiry date of the virtual card and physical card might be different and if you've used your virtual card before the physical one arrives you might accidentally freeze the card (happened to me this month because I had the virtual card details stored in Steam). 3-5 days later I've received my physical card. I've topped up the card with EUR (the base account can either be EUR or GBP) and wanted to go shopping in the mall. But hold on, while I had the physical card in my hands the card status in the app was still in "Shipped" state. That meant that the app didn't show me the PIN code for the physical app yet. A quick support chat later they updated the state and I was able to start using it. We've spent some 300 CHF in the mall that day so I received a juicy 9 CHF cashback on the first day.
The cashback is real
Well many transactions and top-ups later I can somewhat proudly announce that I've earned 638 USD in cashback.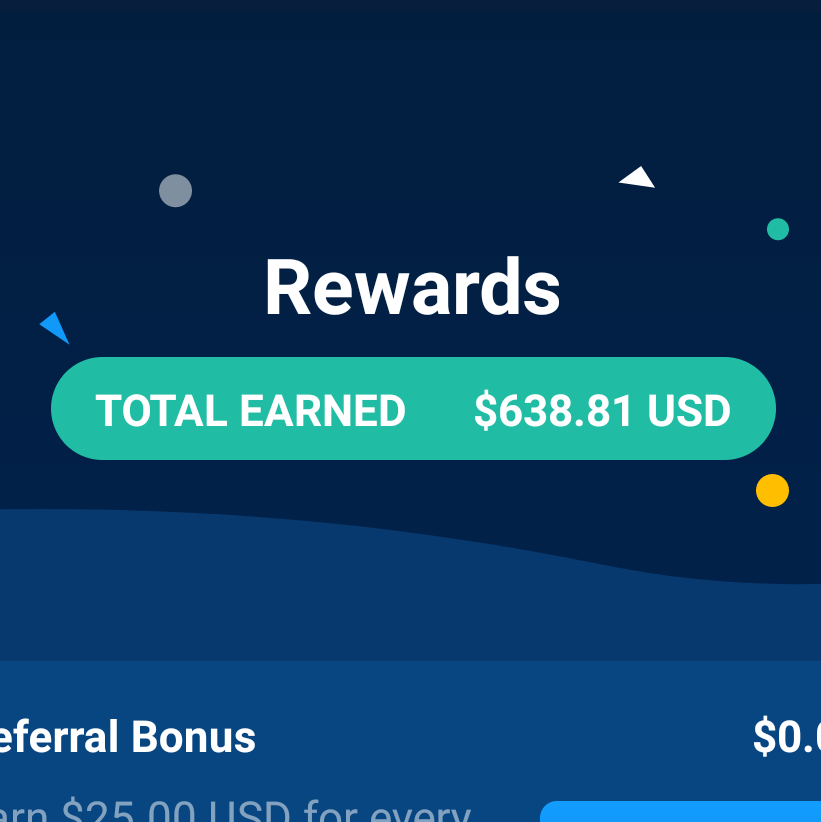 You might be like, wait did you spend 21k CHF in two months… well yes because I bought a new watch which alone gave me a cashback of 350 USD. And all other expenses like the flights to Mexico etc. So I basically almost made 4x of what Revolut Metal costs me per year.
Best practises & cashback-ception
So you might now be confused about the cashback being in CRO valued in USD but the card account being in EUR but I'm in Switzerland and always pay in CHF. Yes it's a mess but bare with me and hop on to the cashback train.
When I top up my crypto.com credit card I go thru the following steps:
I top up my Revolut Metal account using my Neon credit card (no fees on top-up & it's instant)
I then exchange CHF to EUR using the wonderful interbanking rates from Revolut Metal (unlimited during weekdays / 1% fee on weekends)
Then I top-up the Crypto.com credit card with the Revolut Metal card (Again no fees and the 0.1% cashback from Revolut!)
I spend the money using the physical card (with NFC/contactless payments) and earn 3% cashback / here however again is a 15k CHF interbanking rate limit after that you get charged a "Excessive usage fee")
Assuming I've used another points/cashback credit card to top up Revolut in the first place I could have earned yet another cashback on the first transaction.
Common concerns
But Mr. 🧀 what if the token goes to 0? /This is not real cashback you just get tokens!
Well I regularly sell the CROs I get from the cashback for EURs and top-up the credit card with them again.
Do you blindly trust 3'500 EUR to random companies?
Hell yeah… if you're a regular reader of this blog you should know how I invested 100k CHF into P2P lending and that was some shady shit.
Do you profit from a strong Mr. Crypto Market?
Also yes. My original stake of 25'600 CRO for which I paid 3'870 CHF is now worth 6'468 CHF because the CRO token gained so much value.
There has to be a catch!
Haven't found it so far. Yes their app is not that user-friendly and yes the card freeze was annoying and the lack of PIN code when I wanted to use the card but both cases were ultimately my fault for not being patient enough. Also the lack of Google Pay is annoying me a little bit.
If you liked this review and you would like to support me and try the crypto.com credit card, please use my referral code"xjg7m4kxyk" and sign-up here.