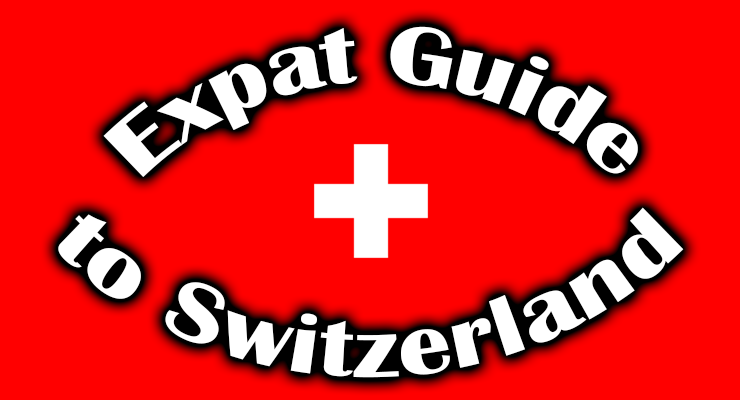 Today you'll learn about the different (mandatory) insurances in Switzerland. How to select them and which ones to avoid. tl;dr: You usually want to go with Assura with the highest deductible (sorry german link, use Google translate).
The different Insurances available
These are the most common insurance types people use in Switzerland:
Health Insurance (mandatory): Covers you for all health related issue. There is however a distinction between accidents (breaking a leg) and sickness (some virus makes your leg fall off). Only the sickness part is covered by a regular health insurance, however you also have the option to include accident coverage. Accident coverage however usually comes included in the employers paid benefits. That means you only need the accident coverage for your unemployed partner and kids if there are any.
Complimentary Health Insurance (optional): This ones cover things like special treatments (homeopathics, massages, etc.) and also insurances for glasses or teeth. Additional coverage like treatments outside of the canton of residence and free choice of hospitals sometimes are falling in here.
Private Liability Insurance (mandatory): Covers all damages you cause to other people or things. You will not be able to rent an apartment if you don't have one of those.
Household Insurance (optional): This one covers all damages to your belongings, often including stuff like theft of laptops or other belongings while traveling. The policy should usually cover the equivalent of all your furniture and electronics. Think of a fire that would destroy all belongings in your apartment. Mine is at 100k CHF.
Life Insurance (optional): This covers the unexpected case of death of you. Good pension funds however usually do have some form of death compensation (e.g. lump sum payment or a widow pension) included. Therefore only recommended for people with dependents and no other form of coverage in case of death. DO NOT get a Pillar 3A/B combined with a life insurance, it's a rip-off. Mr. RIP explained very detailed why Pillar 3 insurance products are not benefitting you.
We will focus on Health Insurances in this post.
Health insurance models
These are most common health insurance models:
Standard: Free choice of doctor. You can once go to doctor X and the other time to doctor Y. However most doctors in Switzerland might not take non-regular patients because they're already fully booked with regulars. With the standard model you can technically also directly see a specialist (e.g. for your growing leg pain issue).
General Practitioner / Family doctor (Hausarzt): Experience based this is the most popular model for Swiss people. They go to the same doctor with the whole family. The family doctor is always the first place you go and they will then refer you to a specialist if really needed.
Health Maintenance Organization (HMO): The HMO model differentiates from a family doctor in the sense that you go to the same place but there are often different doctors practicing in the same place. So you might not get your favorite doctor each time you visit. Also the health insurance mandates where you need to go (often some partner location which might not be close to your place of living).
TelMed: With this model you will always need to first call the hotline of the insurance and then they will either guide you to some actual doctor (again often in a HMO place), to a specialist or to the pharmacy.
The insurance premiums are usually in the order like I listed above. With the Standard model being the most expensive and the TelMed being the cheapest. There are also different levels of hospital service levels. They are Allgemein / Halb-Privat / Privat which give you access to nicer rooms and better qualified doctors in hospitals. I suggest to got for the Allgemein except if you don't trust people that studied for at least 6 years to amputate your leg.
Anecdotal experiences with TelMed: My wife had TelMed when she first came to Switzerland and the hotline were not that useful and usually sent her to a HMO place 20+ mins away from our home. We all switched to the Family doctor model since, with a doctor 5 mins from our place and are happy with that. Some cantons have online availability checkers for family doctors.
Health insurance deductibles
The mandatory health insurances have deductibles between 300 and 2500 CHF. However there is no point in getting any of the deductibles in the middle. This was extensively discussed in this forum post. The conclusion from that post:
If you spend less than ~2k CHF in a year on healthcare, the 2500 CHF deductible package is the cheapest
If you spend more than ~2k CHF in a year on healthcare, the 300 CHF deductible package is the cheapest
So if you don't plan to have multiple yearly check-ups or are already having some chronic illness there will be very likely no point in getting a deductible other than the 2500 CHF one. You rather want to build up an emergency fund of 3-6 months worth of expenses to cover for unexpected health costs instead of paying too much on health insurance premiums.
You can compare the health insurances here (sorry again german, just use Google Translate or use French or Italian if you're more familiar with these languages). Note you might hear about Comparis for comparing insurances, however they are heavily incentivized to not show you the cheapest option but the one they get the highest provision from. For the health insurances make sure to check the "Full view" option at the bottom.
Complimentary health insurances
These are the insurances where the insurers make the most money with. There are usually packages often with services that you will very likely never need. The insurers can decline to insure you if there are known issues (e.g. known problematic back issues). The only options I used at some point were:
Dental insurance for Kids: Because it's very hard to get it after the kids get their teeth.
Glasses insurance: Usually pays up to 100 CHF per year for new glasses (and often accumulates). However there are also often caveats like only covering the actual lenses instead of the frames/whole glasses. Breaking of glasses (e.g. accidentally stepping on them) is also often covered by the household insurance.
Free choice of Hospital insurance: This was handy when my wife gave birth, we were able to go to a hospital which is very renown for their family friendliness and we got the full room for ourselves. My cousin went to the closest available hospital and ended up in a room with 3 other fresh mothers and crying babies, the ideal situation when you're exhausted from giving birth (hint: it's not). Also a friend of mine recently needed a surgery and had to wait because the hospital of Schwyz was full with COVID-19 patients, he wished he could have chosen another canton/hospital.
My 2021 health insurance for my family
In the spirit of full disclosure of this blog, here's my current health insurance package I have for my family:
Mr. Cheese: 2500 CHF deductible, no accident coverage, Assura Hausarzt -> 178.25 CHF/month
Mrs. Cheese: 2500 CHF deductible, accident coverage, Assura Hausarzt + Complimenta Extra -> 208.45 CHF/month
Baby Cheese: 0 CHF deductible, accident coverage, Assura Hausarzt + Complimenta Extra + Denta Plus -> 84.10 CHF/month
Total: 470.80 CHF/month for 3 people (that's as much as one person with Standard Privat level insurance and the 300 CHF deductible would pay…)
I also pay the health insurance yearly (with some 2% deduction) for a total of 5649.60 CHF in 2021.
And you, how much do you pay for your health insurance? Let me know in the comments below. I hope this post was helpful and prevented you from over-insuring yourself.