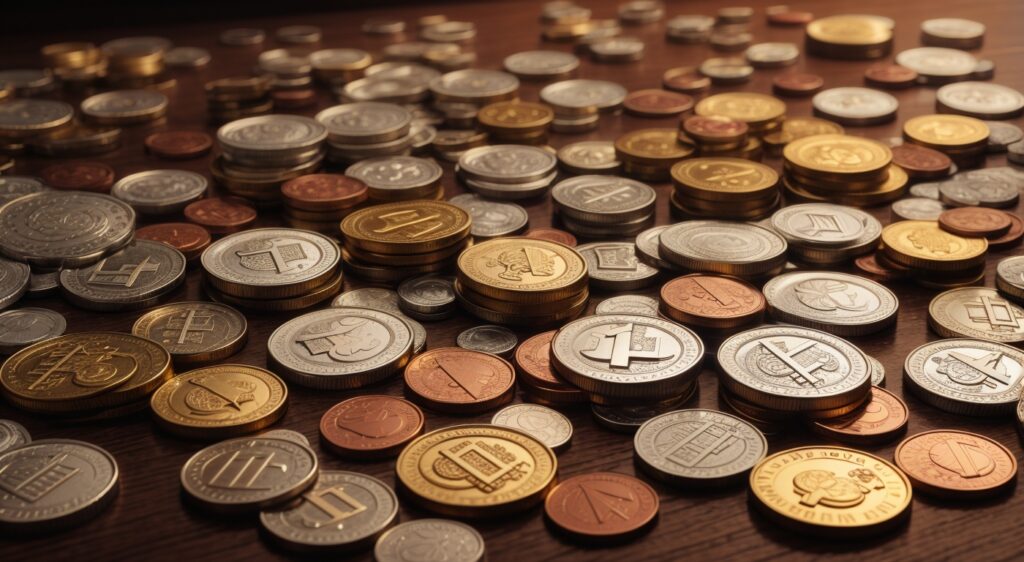 Welcome to the Portfolio update of August 2023. In July I've settled slowly in my new job and went for some hikes with my family…
Personal update
1st of July started with a hot air balloon ride which we gifted my dad for his retirement 3 years go. It was the third attempt and weather finally played along nicely. The ride was very cool however the landing was a bit rough as we've hit a fence of a farm. No injuries fortunately but certainly a memorable day (including some early 4th of July celebration with our American friends where we could hear the Coldplay concert for free from the distance).
Jobwise July was still rather intense, my predecessor at the job left on July 20th and a week later I had to fire the team member that I've hired before starting the position due to bad performance. Maybe I just have too high expectations from my previous jobs but there are some inexcusable behaviors; like "accidentally" deleting the laptop of two employees while allegedly having 13 years of experience with that same product. Sure mistakes can happen but then also denying any responsibility when looking at the Audit logs… sorry but that trust is lost. Well I'm now on to hiring a new DevSecOps Engineer.
I've continued my physio therapy for my broken foot which helps a lot. I'm probably back to 80% mobility with my left foot and I'm mostly painless when walking. Going up and down steep inclines is still a bit tricky due to the limited bendability of the ankle. I really hope I can pick up bouldering again by the end of the summer as I'm missing that physical balance to the mental work.
Doing some nice hikes in the last few days with my wife & son rounded off July nicely. However queueing for almost an hour to use the longest summer toboggan run in Switzerland wasn't that fun.
The amount of readers reaching out to me directly is also increasing which is nice. I'm generally a person that likes helping others to improve or discuss personal finances.
(To add a bit more color to the blog I've created the banner with AI and will try to do so in future months)
Savings Rate: July 2023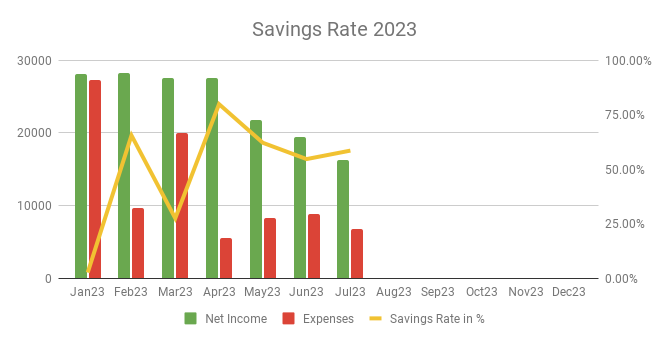 Cash flow: July 2023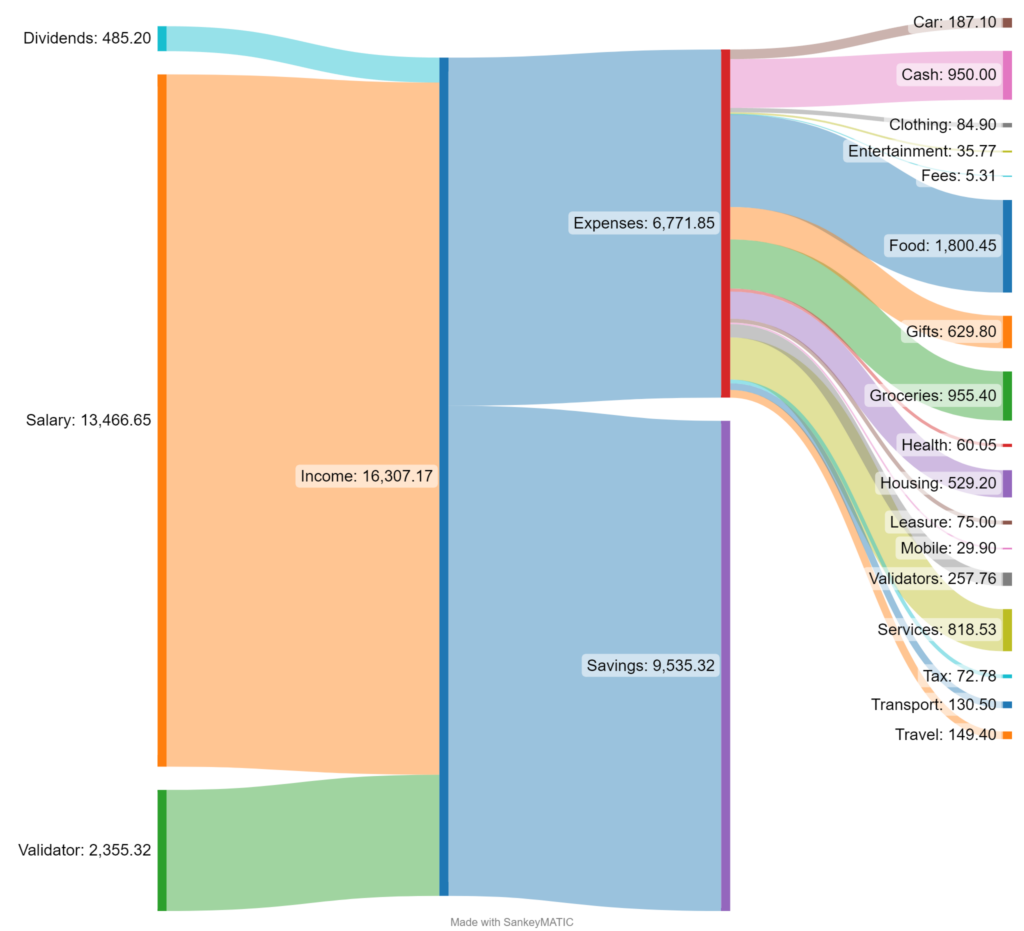 Total Income: 16'307 CHF (-3'124 CHF vs. last month) – Regular salary of 13.5k CHF and then 2'355 CHF validator income (excluding a zero sum game with the Phala operation) and some 485 CHF in dividends. This will likely be the new baseline in terms of income going forward. I've made up my mind and removed the sold car in February from the income levels as that's polishing numbers the wrong way. Therefore the savings rate page & graphs got an update.
Total Expenses: 6'761 CHF (-2'049 CHF vs. last month) rather happy with the total expenses, especially when looking at the 955 CHF groceries position, however we had quite a few outings at restaurants or ordered food, so that 1'800 CHF spend was rather high. High cash positions due to inviting friends to a cash only place & the gifts spending was related to the hot air balloon ride. Under services there was a 750 CHF payment for German lessons for my wife. As said could have been a bit less but absolutely ok overall.
Savings Rate: 58.54% (vs. 54.66% last month) – The savings rate itself looks fine, but knowing that the income was the lowest of the year is still not making me happy.
Net Worth: 945k CHF (-4k CHF vs. last month) – A little loss despite the almost 10k CHF saved due to weaker crypto market. Stocks did pretty well in comparison.
Stock Portfolio
Stock Portfolio value: 183'188 CHF (+3'312 CHF vs. last month)
Stock Symbols
AAP
ABBA
ABM
CMCSA
DLR
ELBM
GRNBF
MMM
MO
MPW
RF
SXOOF
WBA
VT
Stock Portfolio at the end of this month
Stocks are doing fine. But I didn't invest anything this month. I will get the opportunity to buy shares in the current company which I believe is needed to get some additional motivation and upside to cover for the lower salary. So in August I might liquidate parts of the VT holdings. We're talking about ~80k CHF.
Crypto HODL Portfolio
Current HODL portfolio value: 225'745 CHF (~7.7 BTC / 288 KSM / 3229 DOT / 92100 CRO / 2.2k+ PHA) (-12'889 CHF vs. last month)
I prefer crypto moving up…
---
Blog statistics
Views: 1410 (+365 vs. last month) – probably some Mustachian Post forum members 😉
Visitors: 419 (+43 vs. last month) – 10% growth seems nice.
I posted 1 blog post last month, the monthly update. If you have ideas or are interested in more details let me know in the comments.
That's it for this month. Like last month let me know if you like the style and the ordering of topics.
If you have any questions or comments, please leave a message below or contact me by email. I try to answer all comments and emails.