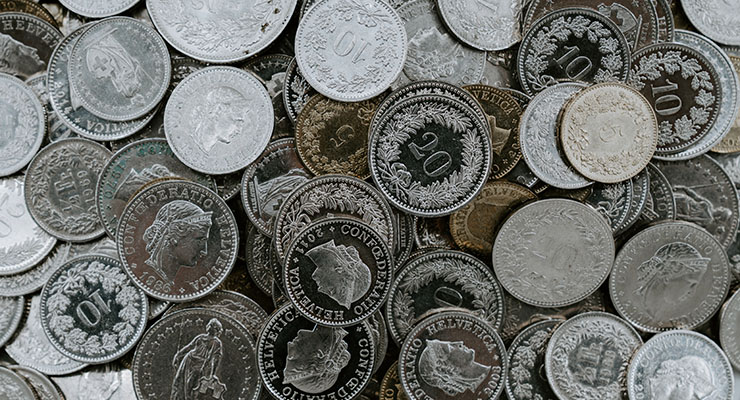 Welcome to the Portfolio update of December 2021. November was a rather dark month for both the crypto and the stock markets. Fortunately we were rather frugal so savings rate is on target.
Personal update
I really like my new job. We had a retreat for one week in Barcelona and oh boy did I like traveling and spending a bit of time outside of Switzerland. That week was a great opportunity to get to know my new coworkers a bit better and to visit the beautiful city of Barcelona. I also enjoyed going to the office rather regularly including the free beers & food!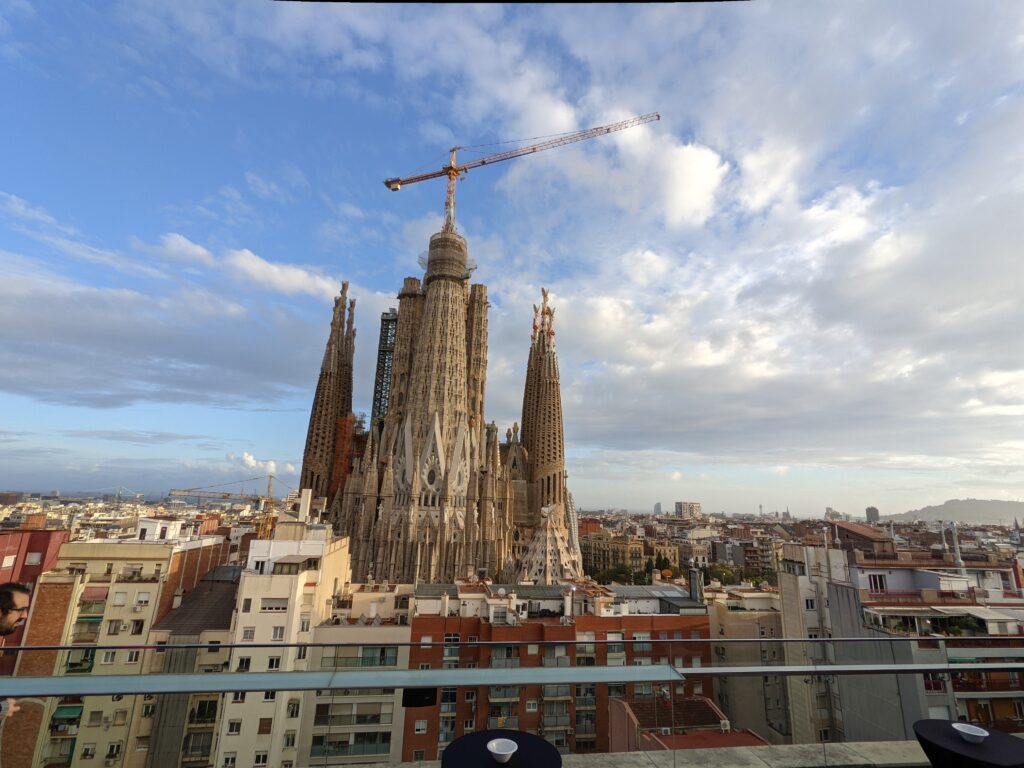 I had an interesting meeting with a investment company that might consider my services for crypto investments, that's something I'd like to pursue combining my interest in crypto and finance to advise others.
Otherwise a rather frugal month, met some friends here and there before what it looks like another lockdown. I will be very very pissed if our Mexico trip gets cancelled. The blame goes to all the anti-vaxxers that believe their conspiracy theories are more important than going back to normality. An no I will not give you a platform in the comments if you're not vaccinated. Cancel culture for the win 😀
I still love my crypto.com credit card which made me earn another 95 CHF in cashback in November.
The FTTH connection get's some slow progress… Turns out the cable company was hit by a large COVID outbreak. They tried to pull in the fibers today but failed due to bad pipes and wrong tools, kind of frustrating since I believed I've hired the most competent people there.
Savings Rate: November 2021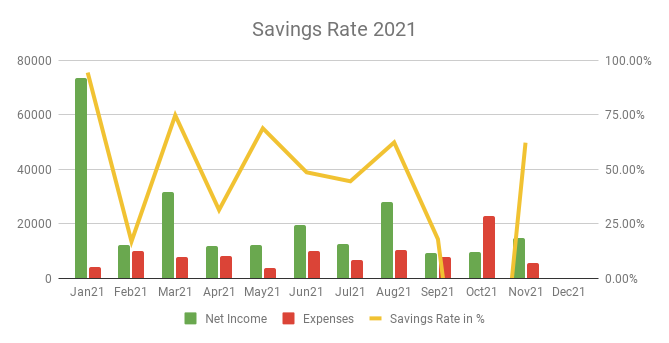 Cash flow: November 2021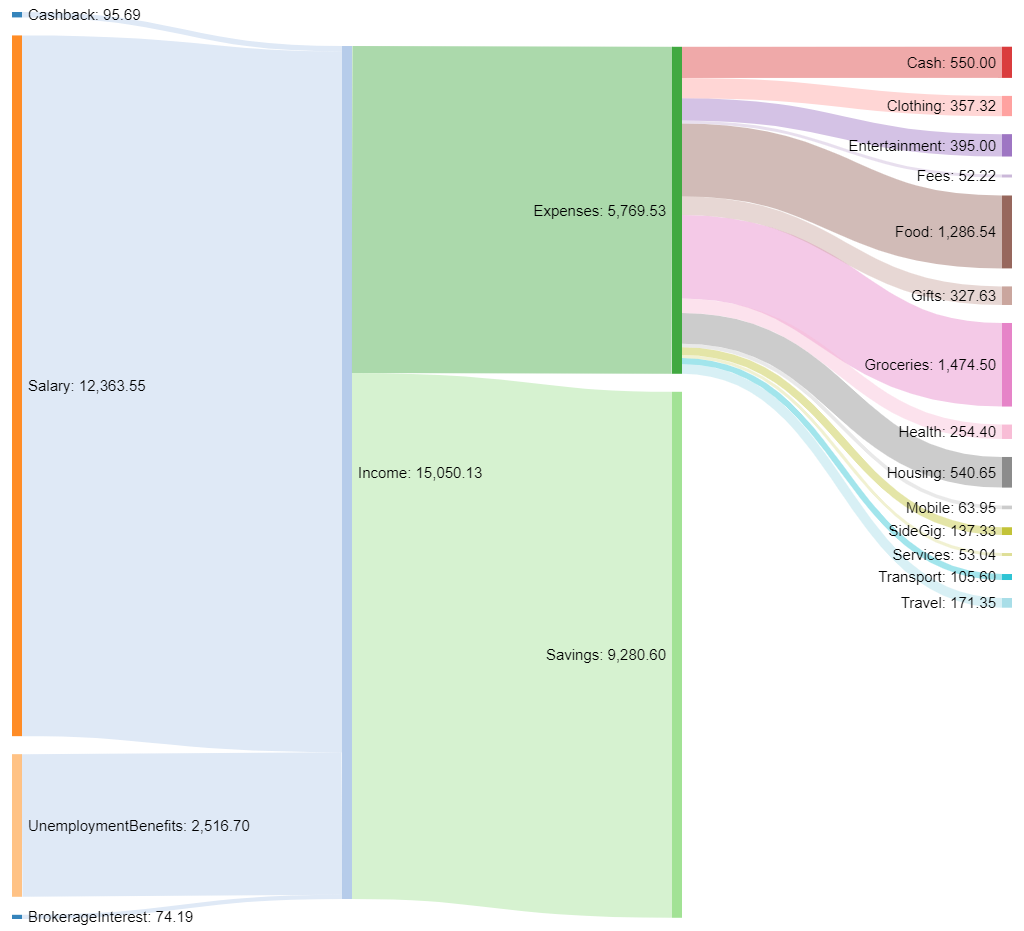 Total Income: 14'975 CHF (+5'300 CHF vs. October) – Full salary of the new job and some late October unemployment benefits. Nice!
Total Expenses: 5'665 CHF (-17'360 CHF vs. October) – That's the third lowest spending this year, very good. Some cost drivers were certainly ~300 CHF of food I've bought at work. Some Black Friday shopping for Gifts (327 CHF) and the travel expenses which I should get reimbursed (171 CHF). I've also got the new go-mo.ch Mobile phone plan deal for my wife which will be activated in Februrary 2022.
Savings Rate: 62.17% (+199% vs. October) – Back on track for the 60%+ yearly savings goal.
Net Worth: 1.12M CHF (-9.6k CHF vs. October) – Given the impact of the crypto and stock portfolio I'm actually surprised how well the NW kept up.
Stock Portfolio
Stock Portfolio value: 266'013 CHF (-11'457 CHF vs. October)
| | | | |
| --- | --- | --- | --- |
| Stock Symbol | # Shares | Current price | Unrealized P/L |
| VT | 1666.44 | 104.27 USD | 26'222 USD |
| ARKK | 371.58 | 105.69 USD | -2'459 USD |
| AVUV | 552.72 | 77.02 USD | 2'420 USD |
| AVDV | 436.51 | 62.06 USD | -323 USD |
| ABBA | 48 | 26.71 CHF | 795 USD |
| Total | 3012.59 | N/A | 27'018 USD |
Stock Portfolio end of November 2021
I haven't had the liquidity at the end of November to add my usual 5k CHF to the portfolio. Given the weak market I should probably be greedy and buy some more.
The monthly 5k CHF auto transfer is still paused until end of January to compensate for the watch purchase.
Crypto HODL Portfolio
Current HODL portfolio value: 360'474 CHF (~6.2 BTC / 50+ KSM) (-7'758 CHF vs. October)
I've diversified 0.3 BTC into 50 KSM and started a validator service where I expect returns in the ballpark of 7% (plus the value gains of the coin).
Crypto Gambling Portfolio
I optimize for BTC growth in this small crypto portfolio. Some funds left the account to pay the Crypto Signals membership (825 CHF equivalent in BTC).
Gains/Losses this month: -1'058 CHF (-0.076366 BTC vs. October)
I'll just post my Binance portfolio picture here: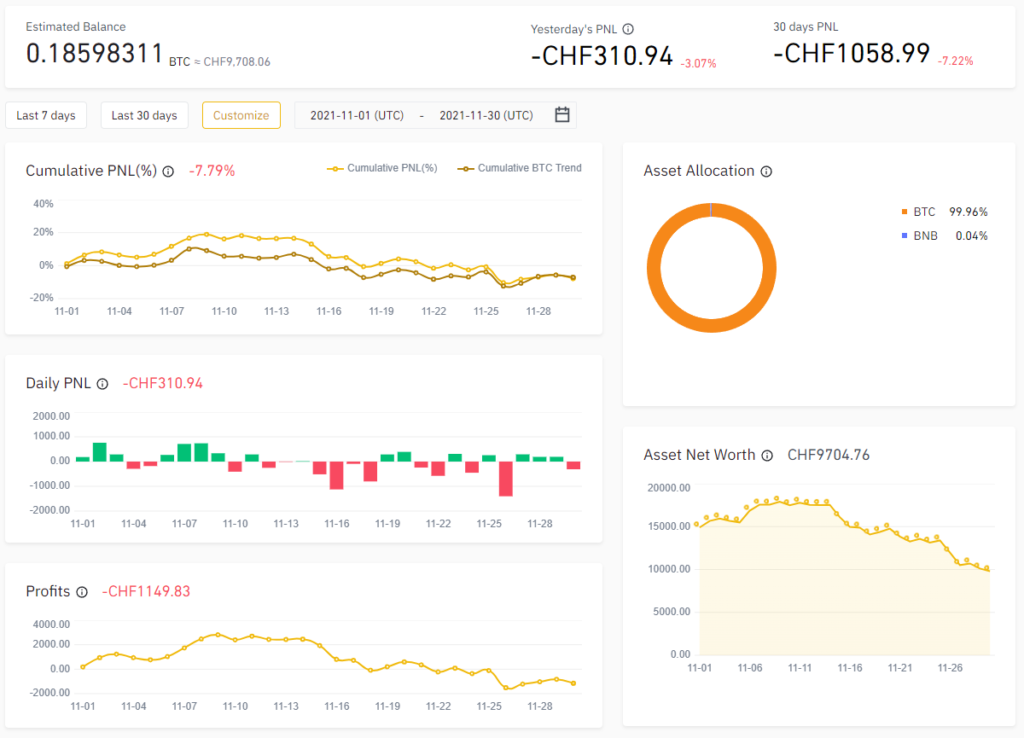 Underperforming the market seems to be my new hobby. I've made a loss of -7.79% while BTC dropped -7.09%, shit happens.
P2P Portfolio
Trying to abandon the P2P assets as there were too many scams.
Removed the detailed table, I'm too lazy to update it every month. Check the pie chart above if you're interested in the numbers.
November Income from P2P Portfolio: 47.99 EUR
Noteworthy updates:
I liquidated a total of 530 EUR of my P2P Portfolio in November.
Nothing meaningful happened in the P2P space for me.
---
Blog statistics
Views: 1643 (+19 vs. October) again third best month this year, yay.
Visitors: 568 (+28 vs. October) welcome new interested readers 🙂
Followers: 43 (+2 vs. October) the steady growth that I appreciate.
I posted 2 blog post in November. the crypto.com credit card review and the monthly update. If you have ideas or are interested in more details let me know in the comments.
That's it for this month. Like last month let me know if you like the style and the ordering of topics.
If you have any questions or comments, please leave a message below or contact me by email. I try to answer all comments and emails.