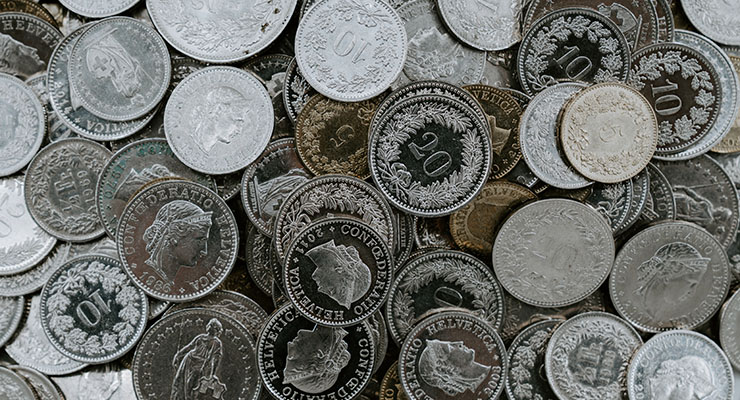 Welcome to my second portfolio update. December was as expected a pretty fat month. I made 50k CHF and spent 15k CHF.
Keep reading to find out more…
Savings Rate: December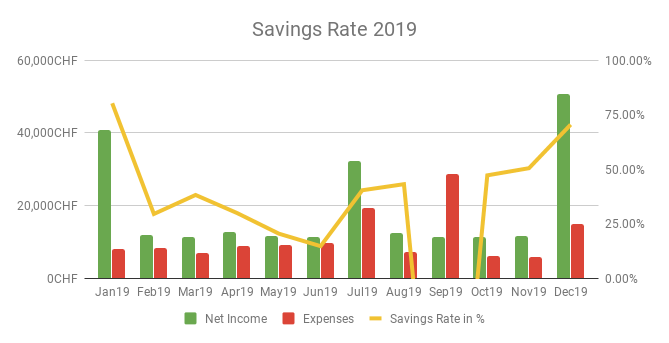 Total Income: 50'745 CHF 🤑 – consisting of the roughly 12k CHF salary which get's paid twice in December (12th and 13th month salary) and 26k CHF vested stocks.
Total Expenses: 14'987 CHF – December is an expensive month, the 5k CHF health insurance payment for 2020 for the whole family made the lions share of this month. Then the quarterly mortgage and renovation fund payment which made another 3k CHF. That would bring us down to a more bearable 7k CHF of expenses for December.
Savings Rate: 70.47% – I wished it was like this every month. The goal for 2020 is to raise the 2019 average of 26% to ideally 35+%.
2019 Review
We concluded the year 2019 with 230'036 CHF of income and 133'289 CHF of expenses. My expense goal for 2020 would be a round 100k CHF. We will see if it's achievable. See the Savings Rate page for all the data.
Outlook 2020
January 2020 will be another fat month as the yearly bonus will be paid which should be around 30k CHF before tax.
My next post will be about my experience of moving around 30k CHF to invest in the different P2P lending platforms. Stay tuned.
Leave some comments for feedback or thoughts. I'm still rather new to the blogging sphere and would like to hear back from you if you like the structure and content of the posts so far.