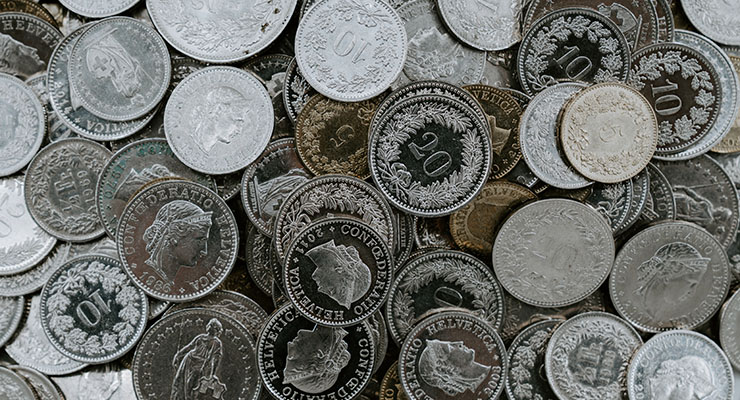 Happy new Year and welcome to the Portfolio update of January 2023. Let's review December & 2022 in general.
Personal update
December flew by pretty quickly, lots of work and the Holiday season accelerated time seemingly. I did regular sports (bouldering) and I've met less people than usual for this season.
This month was filled with some one-time payments like the FTTH invoice that was finally billed (around 5k CHF) and the yearly health insurance premiums (almost 8k CHF), then tons of gifts for Christmas and the impulsive purchase of a new TV (LG CS6 77″ OLED, very nice). I've also managed to sell some unused stuff and make a nice trading profit on the crashing BNB coin that almost covered for the new phone of my wife (Samsung Galaxy Z Flip4).
Validator income crashed a bit unfortunately due to low Phala price in combination with the 25% lower rewards.
Looking back at the whole 2022 we've seen some record numbers:
– 290k CHF net income
– 125k CHF of spending w/o taxes
– Saving rate of: 56.72% missing the targeted 60% by a few percent.


I guess lifestyle inflation is very real. Overall I'm still happy with my choices and the course correction by changing jobs. My optimistic income prediction for 2023 is around 350k CHF net income, we'll see where 2023 leads us. I also feel like replacing my 7 year old Tesla Model S with a newer model and obviously growing my watch collection 😀
I wish a happy new year and all the best in 2023 for my readers. My year will probably start by finishing the SOC2 certification at the company and eventually another visit to Paris.
Savings Rate: December 2022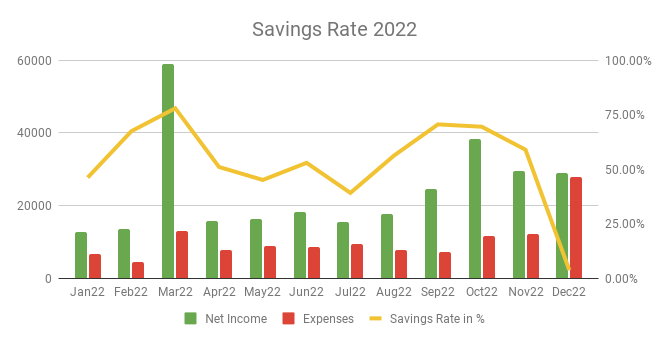 Cash flow: December 2022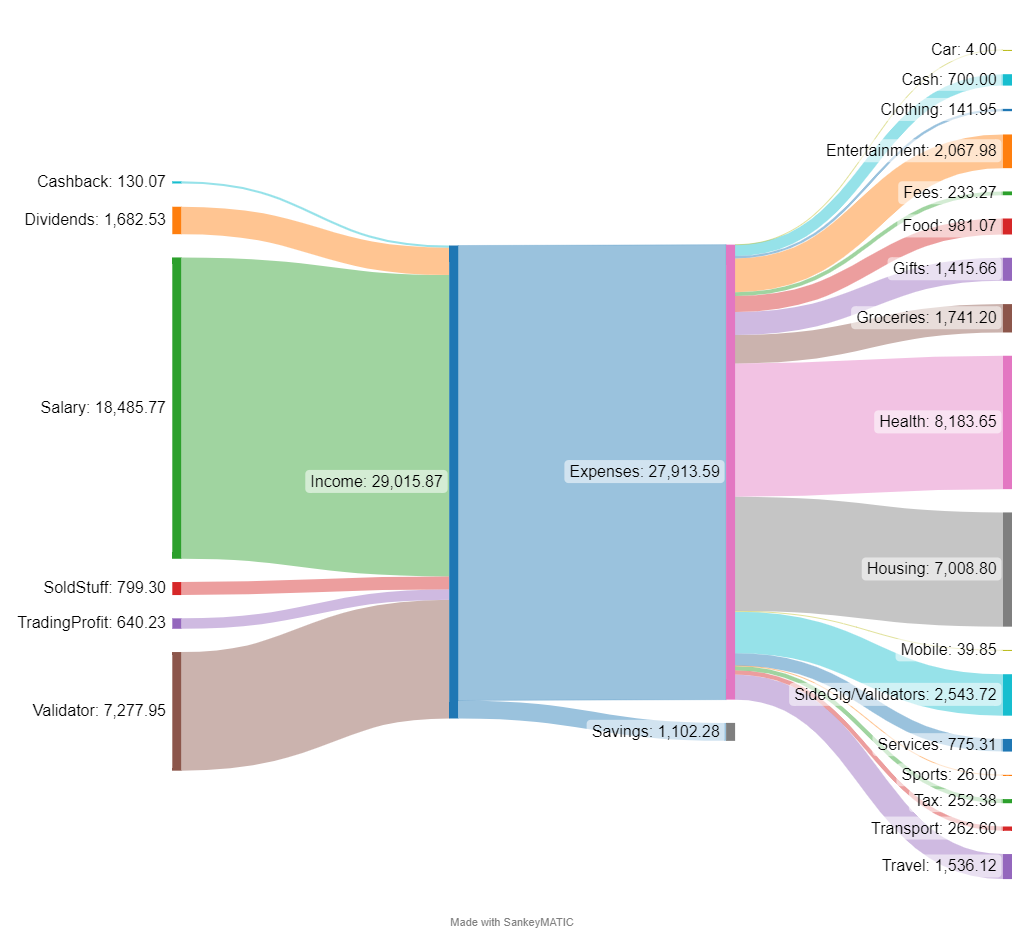 Total Income: 29'015 CHF (-506 CHF vs. last month) – Regular salary (~18k CHF) and the validator income of ~7k CHF and some 130 CHF cashback from the crypto.com credit card (which I will cancel asap). Dividends from stocks of 1.7k CHF and some sold stuff & trading profits of another 1.4k CHF. I expect the income to hover around this amount for the next few months until end of April.
Total Expenses: 27'913 CHF (+15'794 CHF vs. last month) ouch… as mentioned above, some big tickets like the yearly health insurance premiums, the one-time 5k CHF for the setup of the super quick Internet connection (10/10Gbit/s), a new TV for 2k CHF, mortgage interest of 1'173 CHF and some flights for the next Mexico visit in March at 1.5k CHF (just for 2 people so far).
Savings Rate: 3.8% (-55.15 vs. last month) – ouch, almost no saving this months.
Net Worth: 910k CHF (-13k CHF vs. last month) – Stocks down, crypto down, lots of expenses ¯\_(ツ)_/¯
Stock Portfolio
Stock Portfolio value: 238'691 CHF (-11'188 CHF vs. last month)
Stock Symbol
VT
AVUV
AVDV
ABBA
Fundsmith T Acc Mutual Fund
GRNBF
SXOOF
ELBM
TSLA
Stock Portfolio at the end of this month
I did not feel like investing in VT this month as I was a bit short on easily accessible cash. However I did reinvest the 1.5k USD dividends into TSLA, I personally believe that the stock is undervalued currently. They do have solid revenue and profit margins, I don't believe in demand issues really. If they wanted they could open up the Tesla Supercharger network to the public and immediately generate millions of revenue per day. So a good investment for my risk appetite.
Crypto HODL Portfolio
Current HODL portfolio value: 139'392 CHF (~7.7 BTC / 178 KSM / 1528 DOT / 92100 CRO / 2.2k+ PHA) (-716 CHF vs. last month)
Not much movement here, the PHA rewards from mining are usually directly cashed out.
---
Blog statistics
Views: 1473 (+81 vs. last month) – Posting updates in the MP forum probably helps.
Visitors: 511 (-122 vs. last month)- Weird less visitors but more views.
Followers: 50 – Still the same
I posted 1 blog post last month, the monthly update. If you have ideas or are interested in more details let me know in the comments.
That's it for this month. Like last month let me know if you like the style and the ordering of topics.
If you have any questions or comments, please leave a message below or contact me by email. I try to answer all comments and emails.