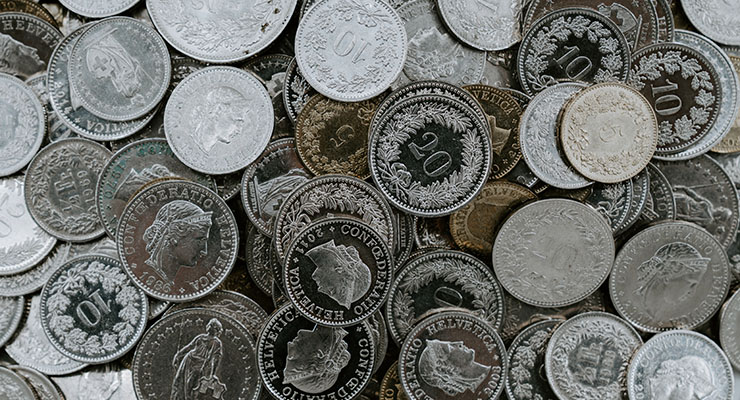 Welcome to the Portfolio update of May 2022. Mr. Market was weak in April and stocks & crypto tanked badly. Hitting our net worth by 50k CHF.
Personal update
April was nice overall. Mostly worked from the office where we started to get free lunches at Thursdays. As you can imagine the office is packed on that day. The free beers on Fridays are also pretty popular.
We've celebrated the easter holidays with my family and made easter Sunday a rather sporty day, I've played soccer with my nephews, ping pong with my sister and basketball with my dad. Later in April I've also started bouldering with a friend from work. A nice alternative to the workout routine I've done at home.
I've felt like I've didn't spend any money until the end of the month where all the spending came together. Booked vacation for me and my family in June in Tenerife, had my Tesla in the garage for repairs and purchased some gifts for my wifes 40th birthday. Fortunately I've got some nice reimbursements from the health insurance as we've already reached the 300 CHF deductible for my wifes insurance.
Also around Easter I've agreed with a co-worker to setup a the validator/crypto mining pool for Khala/Phala. So we've ordered 10 servers from a hoster and I've built the pool in what was a rather annoying 7 days of blockchain syncing and fighting with unstable software. I calculated that this ideally should get another 3k CHF/month of side income, which I will however also need to pay social security on. We might expand that operation to something much bigger that might net up to 15k CHF/month, we'll see how that goes. Stay tuned
Savings Rate: April 2022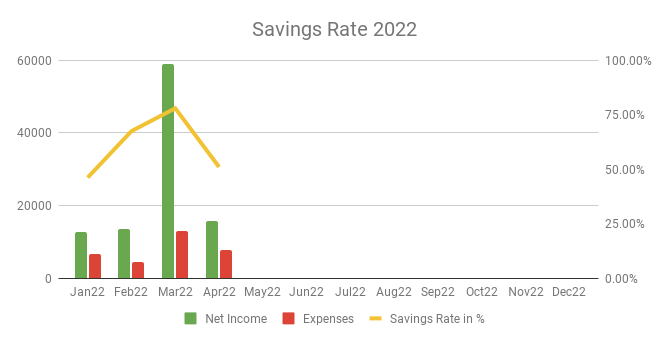 Cash flow: April 2022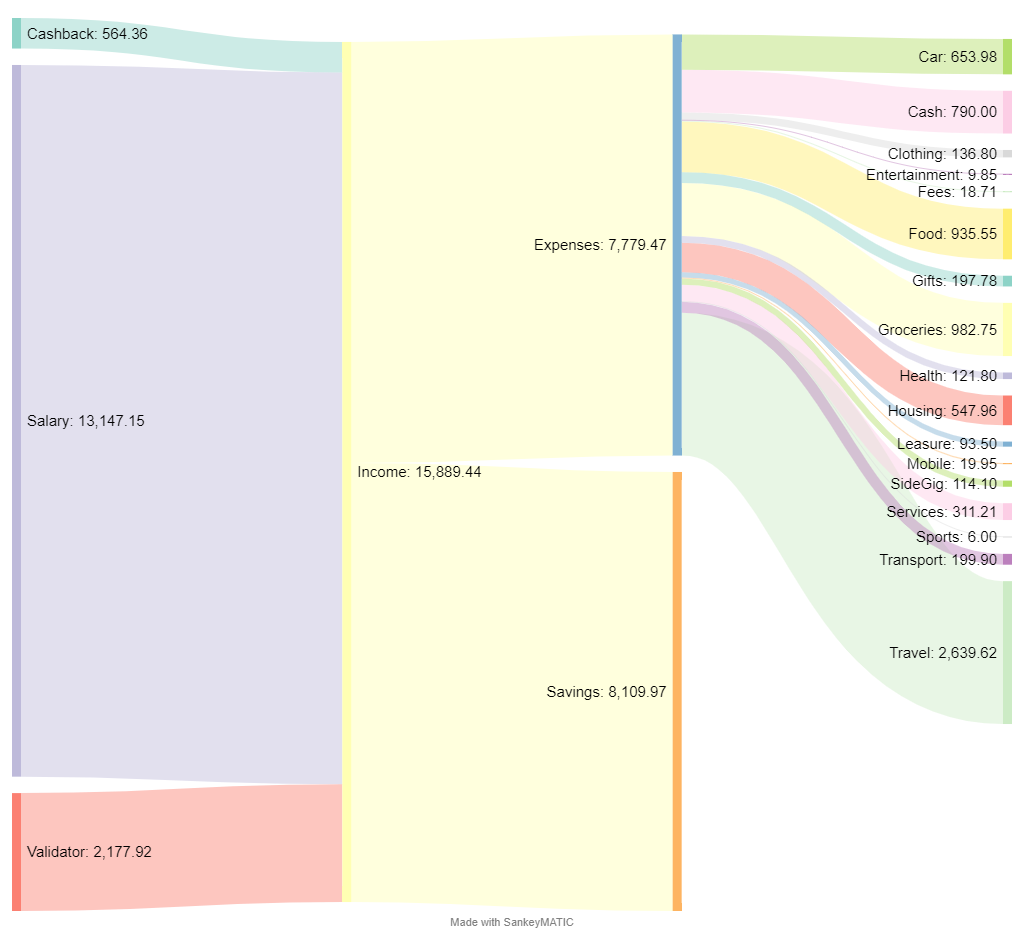 Total Income: 15'889 CHF (-43'154 CHF vs. March) – Regular salary plus oncall compensation plus 2'177 CHF in crypto from the validators. And 564 CHF worth of cashback & staking rewards from the crypto.com card.
Total Expenses: 7'779 CHF (-5'260 CHF vs. March) as said until the end of the month we were at around 5k CHF of spending but then added 2'639 CHF worth of flights & hotel bookings. Generally ok as the groceries (982 CHF) and restaurant (934 CHF) spendings were absolutely ok.
Savings Rate: 51.04% (-26.88 vs. March) – I hope we can aim for the 65% target a bit better.
Net Worth: 1.05M CHF (-50k CHF vs. March) – Stock market and cryptos dumped again.
Stock Portfolio
Stock Portfolio value: 252'504 CHF (-11'513 CHF vs. March)
Stock Symbol
VT
ARKK
AVUV
AVDV
ABBA
Fundsmith T Acc Mutual Fund
GRNBF
SXOOF
ELBMF
Stock Portfolio end of April 2022
I've bought 3 Mining penny stocks after a discussion in the Mustachian Post forum. They have a good chance to be picked up to the Nasdaq in the next 2 years which would give them a very nice share boost.
Removing the actual position sizes as I'm becoming to lazy to update the individual stock values. Let me know if you would like to see them again but I think showing what titles I hold is more interesting than how large each position is.
I definitely want to get rid of ARKK but don't want to stomach that 50%+ loss just yet 🙁
Crypto HODL Portfolio
Current HODL portfolio value: 287'774 CHF (~6.2 BTC / 81+ KSM / 333 DOT / 92100 CRO) (-45'162 CHF vs. March)
Ouch, at the end of April everything started tanking again. Possibly due to the nuclear war chances to be increasing quite a bit.
Crypto Gambling Portfolio
Gains/Losses this month: -914 CHF
I'll just post my Binance portfolio picture here: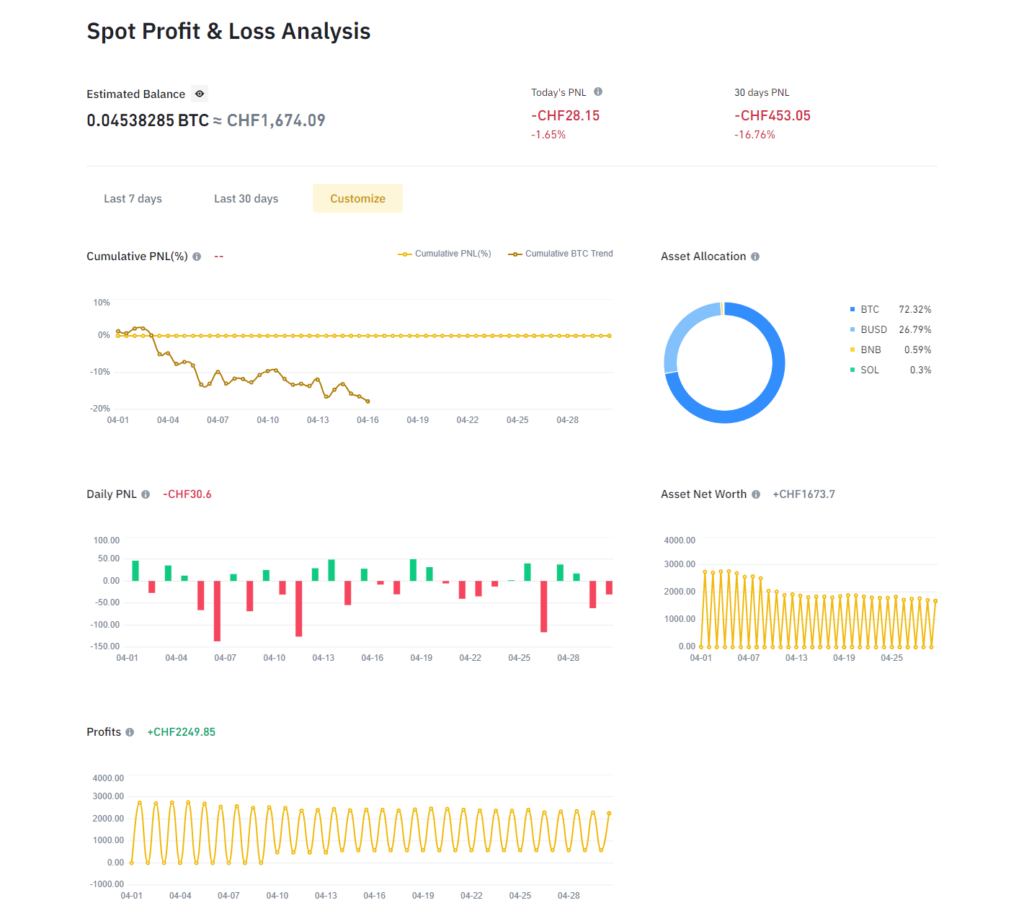 Consider me confused, ultimately I had less BTC in the account than at the beginning of the month but the PNL chart claims a profit of 2249 CHF… ¯\_(ツ)_/¯
---
Blog statistics
Views: 1293 (+278 vs. March) nice increase, no idea where those come from.
Visitors: 461 (+40 vs. March) yay!
Followers: 47 (+0 vs. March) Same same.
I posted 1 blog post in April, the monthly update. If you have ideas or are interested in more details let me know in the comments.
That's it for this month. Like last month let me know if you like the style and the ordering of topics.
If you have any questions or comments, please leave a message below or contact me by email. I try to answer all comments and emails.