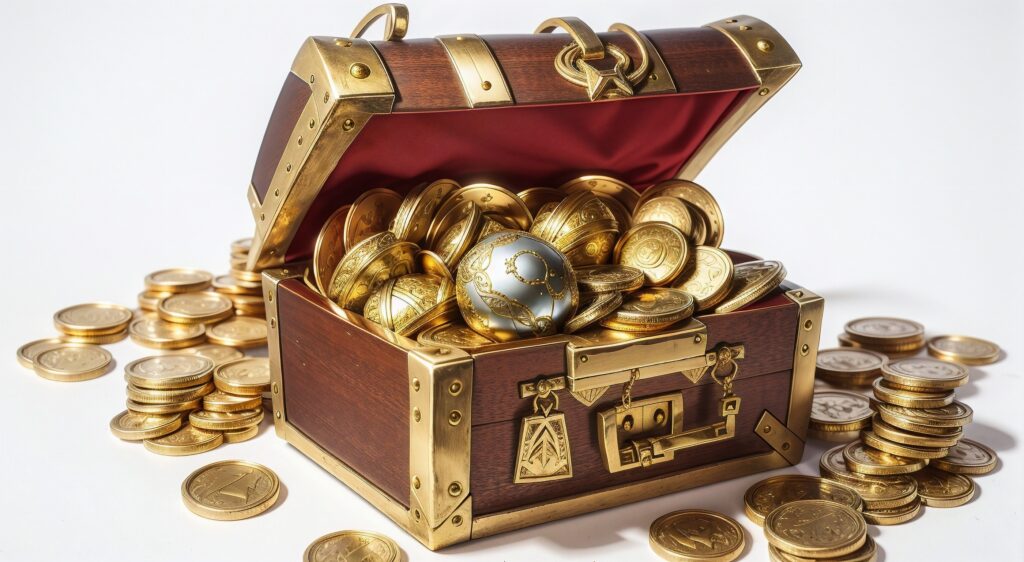 Welcome to the Portfolio update of October 2023. In September we've went for some nice hikes…
Personal update
Today started my new employee in the DevOps role, first day went well so far, we'll see how he manages in the next few days.
Another month passed and September came with some very nice warm summer-like weekends. We've went hiking or for some walks almost every weekend. Unfortunately I've twisted my ankle of my previously broken foot again and it started hurting badly again. That led to another extension of my physio therapy sessions. Still an enjoyable break from work and my current lack of sports.
My son still likes kindergarden a lot, he even became friends with a kid that lives very close by and my wife is using the newly gained time for lots of German lessons. For mid October we've booked some desperately needed vacation where we go to Sharm El Sheik for a week, this will be the first time of using a swimming pool this year for me! I'll try to swim a lot as we've booked an All-inclusive package at some 5* Hotel.
All good with the car for people that were wondering, the Tesla Model S Plaids seemingly just have a high chamber setting by default. At least they didn't find any issues.
Savings Rate: September 2023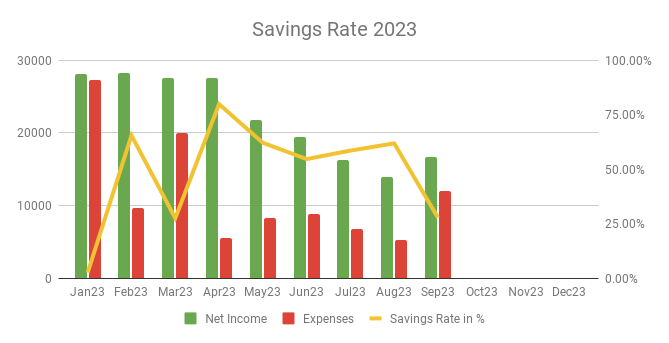 Cash flow: September 2023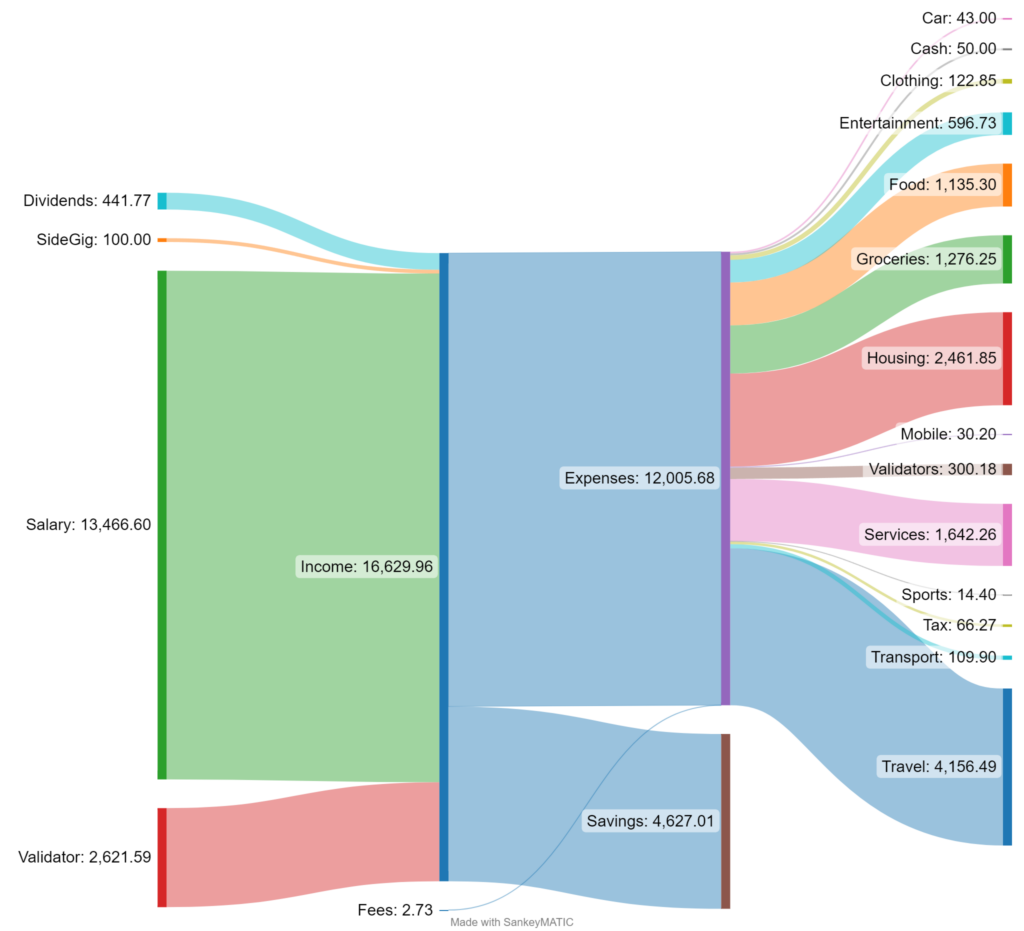 Total Income: 16'629 CHF (+2'694 CHF vs. last month) – Uptober is here and crypto is going up a little again. We have the regular 13.4k CHF salary with some 2'621 CHF of validator income, then hosting income of my web service company (technically more than 100 CHF but I was lazy) and 441 CHF of dividends. I happily take anything over 15k CHF a month nowadays.
Total Expenses: 12'002 CHF (+6'687 CHF vs. last month) oooof, now that we're bound to school holidays we have to bleed hard for our vacation (roughly 4k CHF), plus the quarterly mortgage interest and maintenance fees were due (2'464 CHF for both), so lots of outflows there. Then the german lessons of my wife and the swimming lessons of my son are not for free either (~1600 CHF for both). Then I've bought a new Google Pixel Tablet to replace our Google Nest Home Max display that became deaf for some reason (microphones don't work anymore). And we've hired a babysitter for the first time which cost a whopping 37 CHF for 3.5h of babysitting.
Savings Rate: 27.82% (vs. 61.86% last month) – This hurts too…
Net Worth: 936k CHF (+18k CHF vs. last month) – Crypto mostly saved the month…
Stock Portfolio
Stock Portfolio value: 91'431 CHF (-3'636 CHF vs. last month)
Stock Symbols
ABBA
ABM
CMCSA
CMI
DLR
ELBM
GRNBF
MMM
MO
MPW
RF
SXOOF
WBA
VT
Stock Portfolio at the end of this month
No action on the stock portfolio this month, I was even too lazy to transfer any money as I knew that the vacation will eat some of the investment budget.
Equity Portfolio
Equity Portfolio value: 80'070 CHF (+0 CHF vs. last month)
I'm patiently waiting for the new fair market value of the company to see if my investment was worthwhile, this probably wont change in a while.
Crypto HODL Portfolio
Current HODL portfolio value: 217'539 CHF (~7.7 BTC / 325 KSM / 3800 DOT / 92100 CRO / 2.2k+ PHA) (+17k CHF vs. last month)
Crypto bounced back a bit and seemingly started pretty strong into Uptober, looking forward on how this plays out.
---
Blog statistics
Too lazy to update the statistics… so I just post a screenshot instead…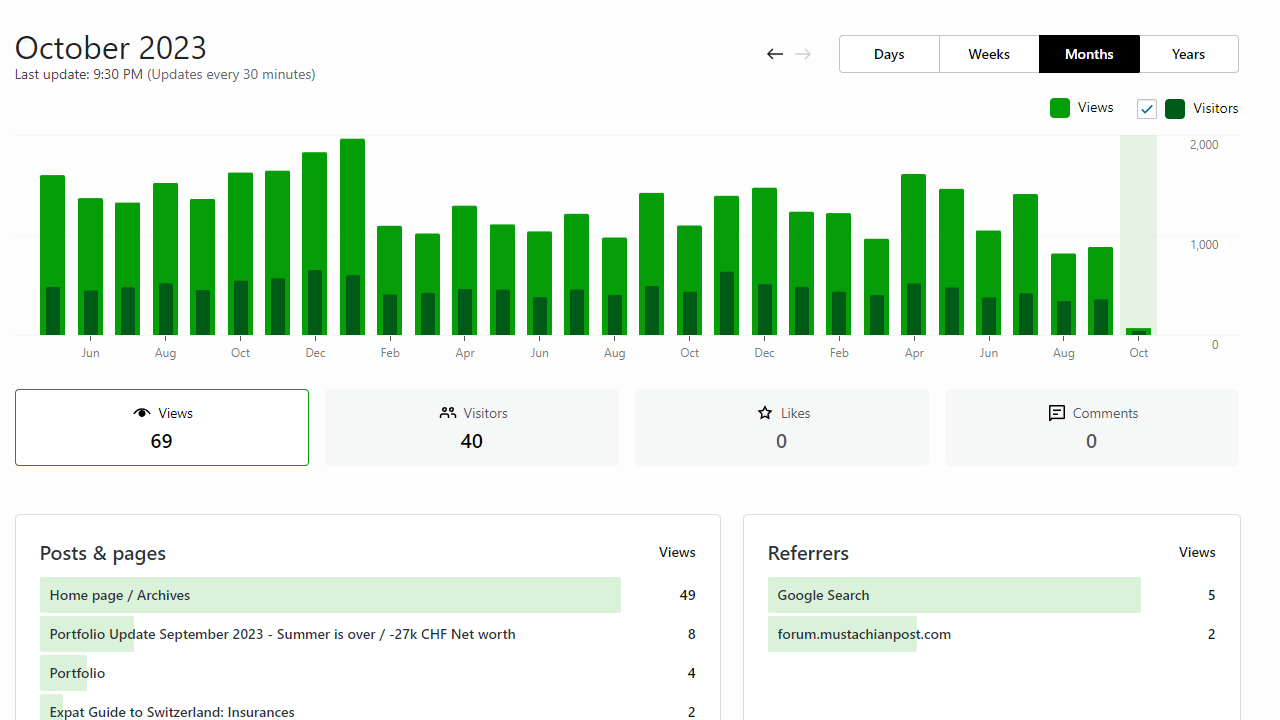 I posted 1 blog post last month, the monthly update. If you have ideas or are interested in more details let me know in the comments.
That's it for this month. Like last month let me know if you like the style and the ordering of topics.
If you have any questions or comments, please leave a message below or contact me by email. I try to answer all comments and emails.