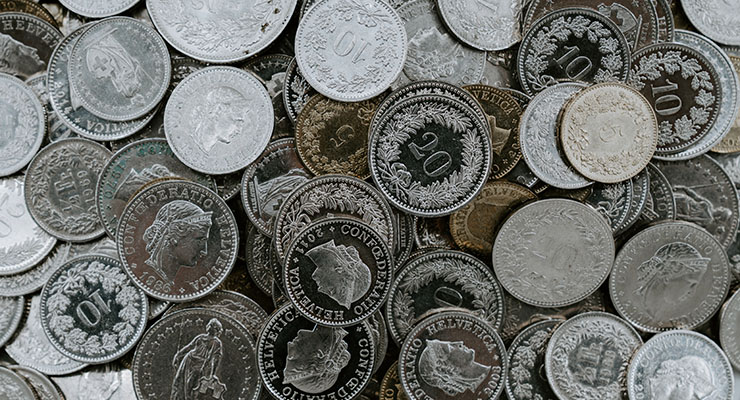 Welcome to the Portfolio update of June 2023. In May I broke my leg and my family returned from Mexico & I got my new car…
Personal update
May started with the breaking of my leg, I broke of a piece at the bottom of my shin bone that connects that other bone around the foot ankle area. Fortunately I didn't need any surgery but needed to use crutches and a rubber cask for all of May or 6 weeks to be precise. I broke the leg during bouldering where I fell from ~3.5m height, lost balance during the fall and landed rather unfortunately with the full weight (of around 95kg) on my left leg.
Due to the accident I've agreed with my family that they would return one week early. I ended up having plenty of time to play with my son due to my need of resting on the couch with the leg a bit elevated. He really got into playing "Vier gewinnt" and Battleships which was fun. I felt we bonded quite a bit during that time which was nice.
The income was a bit lower this month as the accident insurance only covers 80% of the full salary. On June 1st I've started my new job and on the second day I've hired a new team member. Lots of things to learn.
Another highlight in May was the collection of my new Tesla Model S Plaid on May 26th, fortunately I've broke my left leg so driving the car isn't a problem. The recuperation on the new model is also much higher so it's really just one pedal driving at that point. And man the car is quick (it does have 1020 PS according to Tesla and according to the vehicle registration even 1270 PS), so it's really really quick. Very happy with it so far.
The lowlight was clearly the new apartment that fell thru. The selling party asked for 50k CHF to tear down one wall and costs of planning change. That was a unreasonable high amount which I wasn't willing to pay in addition to the lower income at the new job (around 210k CHF total comp) the financials of the new apartment & mortgage didn't make sense anymore. So we've cancelled that purchase and got back the 120k CHF deposited money.
Savings Rate: May 2023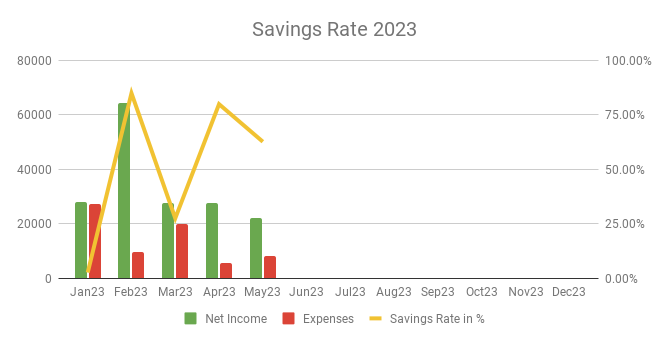 Cash flow: May 2023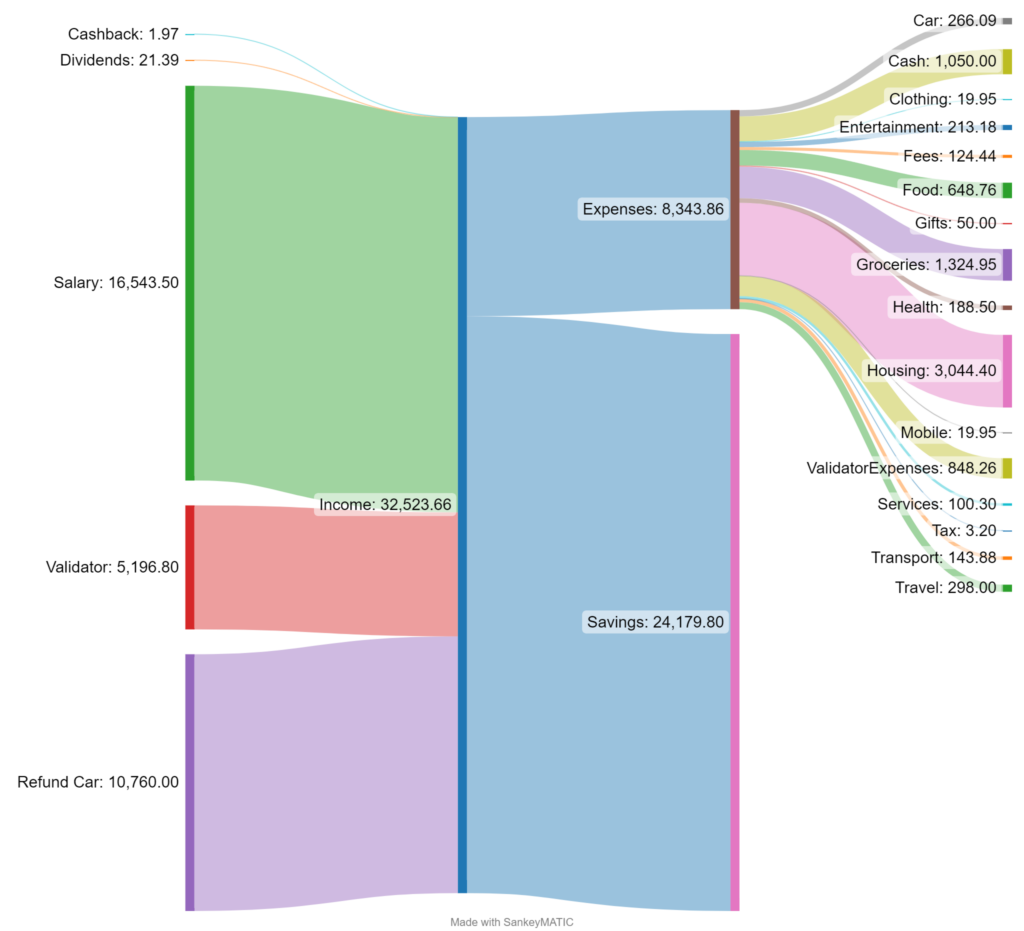 Total Income: 21'763 CHF (-5'838 CHF vs. last month) – Accident coverage/salary (~16.5k CHF) plus validator income of ~5k CHF and a few dividends.
Total Expenses: 8'243 CHF (+2'673 CHF vs. last month) the family is back and so are the groceries 🙂 I've also realized that I've missed the housing maintenance fees for the last two quarters so those were an extra 2115 CHF. Then a new insurance for my watches at 505 CHF, expenses for the validator income at around 848 CHF. The rest is rather small stuff like the Uber from the Hospital to home which the accident insurance however covered.
Savings Rate: 62.12% (vs. 79.81% last month) – Some larger expenses and lower income == lower savings rate. Everything above 60% is still ok tho.
Net Worth: 928k CHF (+7k CHF vs. last month) – Meh a rather disappointing increase, crypto went down tho.
Stock Portfolio
Stock Portfolio value: 171'562 CHF (+137'534 CHF vs. last month)
Stock Symbols
AAP
ABBA
ABM
CMCSA
DLR
ELBM
GRNBF
MMM
MO
MPW
RF
SXOOF
WBA
VT
Stock Portfolio at the end of this month
With the roughly 140k CHF cash available I've sent it all back to Interactive Brokers and invested the majority back into VT (Vanguard Total Market). I've also added DLR (Digital Realty Trust – Datacenter Real Estate) to the portfolio, since I've added them they went up 20% which is nice.
Crypto HODL Portfolio
Current HODL portfolio value: 222'050 CHF (~7.7 BTC / 248 KSM / 2852 DOT / 92100 CRO / 2.2k+ PHA) (-10k CHF vs. last month)
May was a down month for crypto 🙁
---
Blog statistics
Views: 1461 (-149 vs. last month) – Well people are on holidays I guess
Visitors: 475 (-39 vs. last month) – See above.
Followers: ¯_(ツ)_/¯ stupid Jetpack plugin removed that number so I have no clue.
I posted 1 blog post last month, the monthly update. If you have ideas or are interested in more details let me know in the comments.
That's it for this month. Like last month let me know if you like the style and the ordering of topics.
If you have any questions or comments, please leave a message below or contact me by email. I try to answer all comments and emails.