Updated: 03.09.2023
Here you can see the statistics for my income, expenses and savings rate.
For 2023 I'll aim at a savings rate of 60%+.
"Net income" is the net amount of money which lands on my bank account.
"Expenses" are all money leaving our bank account.
The savings graphs/numbers exclude taxes, but include them explicitly in the yearly savings rate on a dedicated line.
2023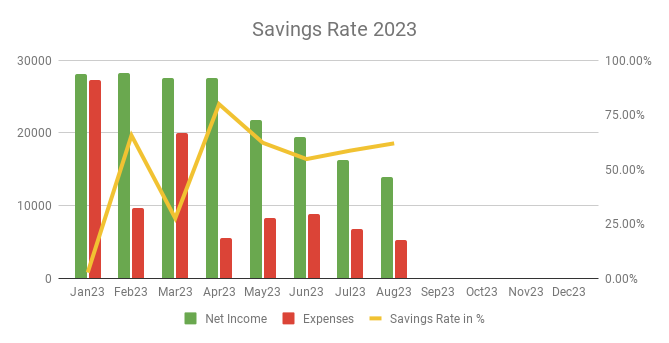 2022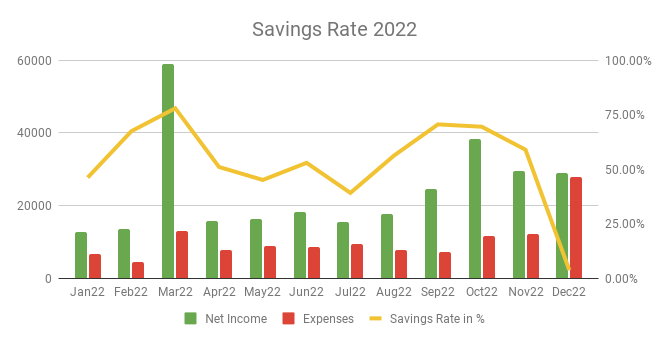 2021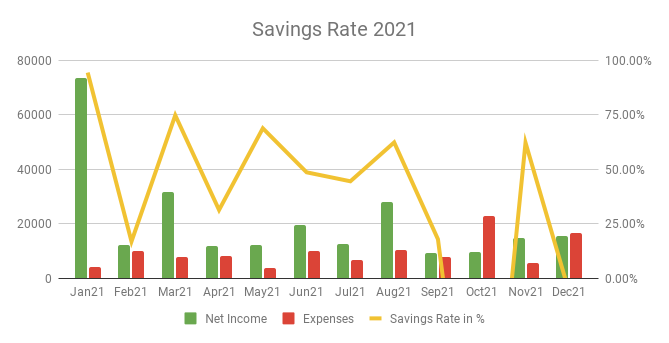 2020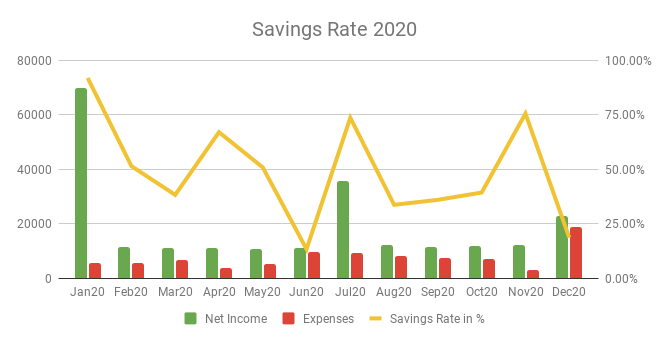 2019